Basic terms for understanding the topic
Pixels are small square dots, colored in a certain light, that make up a single whole – an image.
When you look at a photograph, the eye does not notice specific dots of the raster, since they are very small and their number can reach tens of thousands; they merge to form one picture. Only with magnification will you be able to see them.
There is a peculiarity: the higher the number of raster dots, the more details are drawn and the better the quality of the photograph.
Linear size is data on the width and height of the printed image, expressed in millimeters. They can be recognized using a regular ruler. For example, the linear size of an image with parameters 10*15 cm is 102*152 mm.
Parameters in pixels are data on the width and height of a digital image.
There is one peculiarity. Digital cameras take pictures of the same sizes: 640*480, 1600*1200, but on the monitor we see 800*600,1024*768,1280*1024. That is a significant discrepancy.
Let's look at examples. If the picture has a size of 450×300 raster pixels, then the picture will be rotated to fit the album, that is, positioned horizontally. What does this depend on? The width of the image is greater than the height.
If we take the picture size as 300*450, then it will be located in portrait orientation, that is, vertically. Why is this so? The width is less than the height.
Resolution is a number that relates values ​​in millimeters and pixels, measured in dpi (from the English "dots per inch" – the number of dots per inch).
Experts advise setting the resolution to 300 dpi, intended for obtaining high-quality photographs. Minimum resolution – 150 dpi.
The higher the indicator, the better the quality of the photo.
But it's worth noting that if you take a photograph larger than the original, that is, "stretch the raster points," then the quality drops.
Resolution may vary depending on different camera models. What's the secret? Manufacturers of photographic equipment indicate an inaccurate number of megapixels, for example, 12 MP. In fact, it may turn out to be 12.3 or 12.5 MP. But the print quality will not deteriorate due to this fact.
Paper selection
First of all, you need to purchase photo paper. You should select a paper size of 10×15. It may be indicated on the package that the size in inches is 4″ x 6″. Or in sheet format – A6. You can consult the seller about the quality of paper and the correct choice of size.
Matte photo paper has a high degree of whiteness and high contrast of the printed image. It is used for those images that will be laminated, placed in a frame under glass or under the film of a photo album.
Glossy paper has a smooth shiny surface and is coated with a special polymer. Used for printing professional quality photographs. Perfectly conveys bright, saturated colors with a lot of color gradations and shades
Documents
Document formats are measured in cm!
For different types of IDs – 3*4 cm;
For visas – 3.5*4.5 cm;
For a passport – 3.7*4.7 cm;
For personal use – 9*12 cm;
For residence – 4*5 cm;
For passes – 6*9 cm.
Other line of formats
The main thing is that the photo frame matches the photo. Therefore, manufacturers produce special paper with certain sizes:
A8 (5*7 cm);
A7 (7*10 cm);
A6 (10*15 cm);
A5 (15*21 cm);
A4 (21*30 cm);
A3 (30*42 cm).
Why do you need to choose the right paper? As a result, you won't have to look at an incomplete, cropped image, or trim off white margins that turn out to be unnecessary. Typically, the photo studio presents printable formats with examples.
Change photo size in centimeters for printing taking into account dpi online – img online
Processing JPEG photos online.
The main thing is to indicate the photo on your computer or phone, enter the desired size in centimeters, millimeters or inches, click OK at the bottom of the page, wait a couple of seconds and download the finished result. The rest of the settings are set to default. On this site you can also change the size in: pixels
, megapixels
, percent
, megabytes
, increase
small picture, and also pre-crop
or rotate
taking into account Exif.
The photo will be resized to the specified size in centimeters (millimeters, inches), as well as the specified DPI size, according to paper printing standards. Dimensions in cm, mm and inches can be specified with an accuracy of thousandths, for example, instead of the 15×10 format, you can set 15.201×10.203 cm.
Table with standard photo sizes in vertical (portrait) position:
Standard paper size A4
– 21×29.7 cm or 2480×3508 pixels at 300 dpi. Sizes of other sheet formats can be seen on page on Wikipedia
, but just remember that the dimensions are listed there in millimeters and inches, i.e. In the settings on this page you need to select the appropriate value.
If you need to resize a photo without taking into account DPI (dots per inch), that is, only respecting the proportions of the specified format, then to do this you need to set the "Size in DPI" parameter to "0" in the settings.
The original image is not changed in any way. You will be provided with another processed image.
Instrumentation:
Before presenting a table of scans from real prints, I would like to dwell on printing programs. Many users use rudimentary programs (easyprint style) that have no idea what color conversion is. And all color algorithms are left to the built-in Windows tools.
In this review we will try to demonstrate an alternative in the form of ACDSee. The program is widely known, but its main advantage is that the developers know what color profiles are and understand the wretchedness of Windows' interaction with such a subtle matter as color.
Therefore, ACDSee wrote its own color management kernel. It is, of course, not as cool as in Adobe products, but nevertheless it is significantly superior to the built-in Windows algorithms.

For a beginner, the color settings of the program may seem killer, but you only have to set them up once. Further printing will occur at the touch of a button. The ACDSee program also does a good job of scaling, stretching, fitting, making previews, etc., etc.
And most importantly, it works very accurately with color.
Below are screenshots of the program and printer driver settings:
Historical information:
Obtaining photo cards of the final format, like from a minilab, 10 by 15 format and even without borders, contributed to the mass distribution of inkjet printers.

But marketing rules the world, and from a certain point it became important for manufacturers to write a 10*15 photo on the box in a few tens of seconds.
These numbers are different on different printers, but the principle is the same. In pursuit of speed (what ordinary person will wait a couple of minutes for a 10*15 photo?), when, for example,
From vacation, two dozen need to be printed, manufacturers secretly began to lower the print quality in these modes.
What it looks like in practice:
Print without borders (left) and with borders (right) with the highest quality available.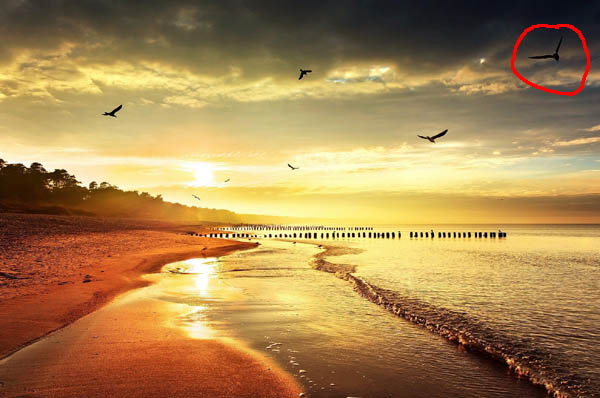 Print without borders (left) and with borders (right) with the highest quality available.
The quality reduction method may or may not be explicit. Explicit is when you are not allowed to set the maximum print quality in the settings when printing without borders. The implicit method is when the quality is set, but when printing, a more simplified (read faster) rasterization algorithm is still used.
In light of the above, the advice of old-time perfectionists on forums who give advice on choosing inkjet printer models to ensure the highest quality is very funny
printing photographs in 10*15 format, based on performance characteristics. It would be better to advise printing with margins on paper from rolls, and then cutting them to the desired size.
Nevertheless, borderless printing in 10*15 format is very popular. And the quality of the resulting photographs is more than enough for many people.
In this review we want to show you the real quality of printing on photographs in the 10*15 format.
For the test, we chose an Epson L486 printer, DCTec 901300 ink and IMATec glossy photo paper 10*15cm format.
How to print multiple images at once
It is logical to assume that if you want to print a photo, then you have an inkjet color printer.
A disk with special software is supplied with each such device.
For example, Epson Easy Photo Print software comes with Epson devices. This is a special program for printing photographs, which, among other things, has the ability to print several images on one sheet.
Devices from other manufacturers also have similar programs.
How to print a 10×15 photo at home?
In order to be able to print high-quality photographs at home, it is enough to have a color printer for photo printing. This device is very easy to use and, as a rule, does not raise any questions even for a beginner. And if you carefully study the user instructions that come with the kit, even a small child can master photo printing.
HELP!
Nowadays, most users who have a computer at home are trying to purchase a color printer, since this device has long been an integral part of the PC periphery.
How to calculate dimensions for high resolution
You can calculate the parameters in pixels, which will result in a resolution of 300 units or more.
Let's take a closer look at the photo with parameters 10*15 cm.
Linear values ​​of these parameters (usually indicated in special tables) – 102*152 mm.
Let's multiply the width of the image (102 mm) by the resolution we want to achieve, in our case it is 300 dpi.
Divide the result of the last step by the number of mm in one inch – 25.4.
We get the number of raster points of the original image in width 102*300/25.4 =1205.
We will carry out the same algorithm for height.
152*300/25.4 = 1795.
So, we conclude that for any photograph, the size of which will be greater than 1205 * 1795 raster pixels, when printed on a 10 * 15 cm format, the resolution will be more than 300 units.
Sometimes it turns out that images with resolutions of 150 and 300 units look exactly the same. Why is this and what does it depend on? Depends on the genre of the picture and the distance from which it will be viewed.
What paper to use
It would be better to find out from the store salesperson whether you made the right choice and what quality the paper is:
Matte paper is characterized by a high degree of whiteness, as well as high contrast of the print. This paper is most often used in cases where the printout is planned to be laminated and installed in a photo frame or photo album.
Glossy paper has a smooth, shiny surface, which is achieved thanks to a special polymer applied to it. This type of paper is used to produce professional quality prints. Bright and vibrant images with many color shades look great on it.
Custom sizes
Often we have to order a photo that is not a standard size, but a unique one – non-standard.
13*18 cm. Used extremely rarely. Printing is difficult.
40*50 cm or 30*40 cm. Pictures with these parameters will help decorate the interior, since they are quite large. Therefore, the quality must be high.
Non-standard photo formats for printing
There is a group of non-standard formats, for example square, which are becoming increasingly in demand today, due to the popularity of the social network social network. The most prominent example is images taken with Instax instant cameras.
Order details
If you place an order online, then when you send an image, the system tells you which parameters will be more appropriate to obtain a high-quality image. If you choose a format of your own choosing and not one recommended by the program, then the administration does not take responsibility for receiving low quality.
It would seem that in the modern age of digital technology, why print photographs, since most photos are viewed in digital form. Knowledgeable people say that a photograph comes to life only when it is printed on paper, framed and hung in a room to decorate the interior.
Remember that before printing, you need to select certain parameters that will affect the quality of the printed image.
Print a 10×15 photo on a printer
I would like to immediately note that to complete the task you will need color inkjet equipment and special A6 or larger paper.
In addition, we advise you to make sure that the peripherals are displayed in the list of devices and are functioning normally. If you are making the first connection, you will need to pre-install the drivers.
Print
Left-click the photo you want to print. Call the context menu by right-clicking. Click Print.
The Photo Print Wizard program window will open. Click "Next". From the list of photos provided, select the one you need (one or more) and click "Next" again.
You will be given a choice of printer. Select the one on which the photo will be printed.
Click on "Print Settings". In the window that opens, in the "commonly used parameters", specify "photo printing". Here you need to select the paper size (format): 10×15 or 4″x6″ or A6. In the "media type" tab, indicate the type of paper you will use (indicated on the packaging). Click the "Next" button.
Choose the layout (location) of the photo. For a 10×15 photo: without white margins, select "full page photo print"; with margins – "full page fax print". If you need to print a photo in several copies, in the "Number of uses of each image" column, indicate the required number of copies. Click the "Next" button to start printing your photos.
The software will do the rest on its own. Thus, each user gradually accumulates large deposits of digital photographs on his computer or simply on his phone. But what if you want to save your favorite frame on hard media? How to print a standard photo for an album at home? Let's try to figure this out.
Preparing for printing
After all materials are prepared for printing, you need to make sure that the printing device is connected to the electrical network. And also check whether it is connected to the computer. If the printing software is installed on your computer, you can insert paper into the special input tray included in the printer.
Print. At this stage, you can begin directly printing photos. Mark a photo or several at once with the mouse to send for printing and, by calling up the menu, select the "Print" item.
With this action you will launch the "Photo Print Wizard". In it you need to find and click the "Next" button. You will be shown a list of available photos from this list, mark one or several photos at once and click the "Next" button again.
In the window that opens, go to the "photo printing" tab. In the same dialog you need to select the print format. It must correspond to the paper size you are using, namely 10×15 or in European notification 4″x6″. The next step is to decide on the size of the printing paper. You can find it out from the inscription on the package. And again you should click the "Next" button.
The next step is to select a print layout.
HELP!
For the 10×15 print format, you can select the option " full page printing
", this will get rid of the white stripes along the edges, but the ink consumption will increase;
If you need to save the fields, then select the option "print fax on full page".
Popular photo sizes for printing with format table
The generally accepted standard photo is the size of 10 by 15 cm. At the same time, the size of a commensurate digital photo is usually slightly larger (for example, 10.2 by 15.2 cm), and the pixel size of this photo will be 1205 by 1795 pixels.
Other formats are shown in the table below:
If you plan to work with large-format printing, then it has quite broad requirements for digital images:
If you know the dpi parameter and the number of pixels of your photo, then using the formula below, you can calculate the required dimensions of the sides of your photo:
x=r*d/dpi
In this formula:
x – the required size of one side of the photo in centimeters; r – the resolution of the photo side in pixels; d – 2.54 cm (the size of a standard inch); dpi – usually 300 (less often – 150). For example, let the image width be 1772 pixels and dpi=300. Then 1772*2.54/300=15.00 cm in print width.
Popular photo formats
In addition to the classic size 10 by 15 (A6 format) that I have already mentioned, there are other popular photo sizes for printing. Among them I would highlight the following:
Examples of print quality: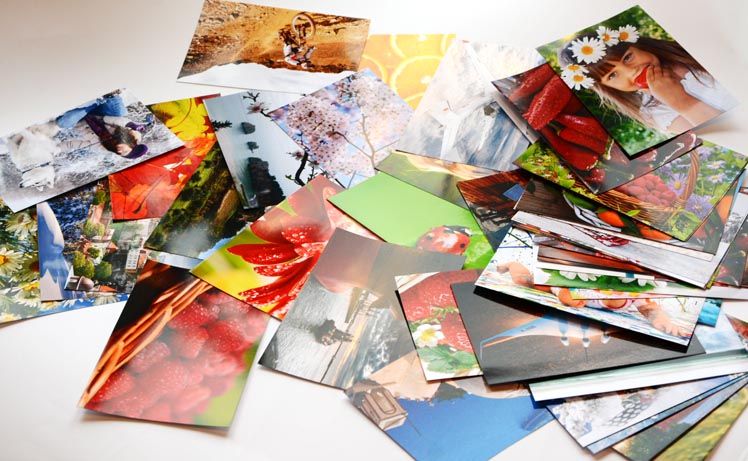 All images are clickable. On the left is the source, on the right is a scan of a photograph from a 10*15cm format.
When viewed at 100% size on 24-inch monitors, the magnification relative to the print is about 400%. Printing was done without borders.

Compared to printing via easyprint (even using a profile), printing via ACDSee shows significantly more accurate color reproduction even when using budget consumables.
Printing from 10×15 photographs in borderless mode produces a larger raster; however, with rare exceptions, there is no noticeable looseness in the photographs. But if you are a perfectionist in life,
It's even difficult to imagine how you can print in this mode, knowing that you are losing quality 🙂
Photo sizes for printing – formats and sizes for printing photos on .ua
When printing photo images, the color gamut of the photo is corrected. When correcting, several basic principles are used:
If the main subject of the photo is people, correction is carried out to obtain the most correct skin tone, however, the overall color scheme may change and some colors may not be displayed accurately.
When correcting landscapes, the basis is the correct display of the greenery of plants, or the color of the sky, if the main content of the image is the sky. For winter landscapes, the basis is to obtain the whiteness of the snow.
If you want to color correct your photographs yourself, when ordering you must specify the "no correction" option, but you must remember that the image you see on your monitor may not match the print due to inconsistency in color reproduction characteristics Your monitor and printing machine. To obtain such a match, it is advisable to order a test print without correction, and then adjust the color rendition and monitor glow to correctly match the colors and balance the brightness of the image.
Printable Photo Sizes | photo formats
Photographing is a creative process. No wonder it has been elevated to the rank of art. Famous photographers organize exhibitions along with artists. Good photographs are valued and can generate income.
Photos have long been part of our daily lives. Instead of memorizing your schedule or phone number, it's easier to take a photo using your phone's built-in camera. The way we store photos has also changed: many people do not print photos, but store them in electronic format. You can view your photos or send them to friends at any time. But technology is improving, and the possibilities for using images are becoming almost limitless. This applies to both the commercial sector and private photo shoots. More and more new photo formats are appearing and you can now print a picture in any size by cropping it first.
Method 1: microsoft office word
The Microsoft Word text editor is also suitable for performing some actions with pictures. It has a function that allows you to configure and print. You need to add a photo to the document, select it, then go to the "Format" tab, open the size options and set the appropriate values ​​in the "Size and Rotation" section.
Detailed instructions for performing this task can be found in Method 2 in the material at the following link. The process for preparing and printing a 3×4 photo is described there, but it is almost identical, you just need to set different sizes.
Method 2: adobe photoshop
Adobe Photoshop is the most popular graphics editor and is installed on many users' computers. In it you can work with pictures, and a 10×15 photo is prepared as follows:
Run the program and in the

"File"

tab
select

"Open"


, then specify the path to the required photo on your PC.
After it is downloaded, go to the "Image" tab, where click on the "Image Size" item.
Uncheck the "Maintain proportions" checkbox.
In the "Print Size" section, specify the value "Centimeters", set the required values ​​and click "OK". Please note that the original image must be larger than the final image, as this will compress it without losing quality. If you enlarge a small photo, it will become poor quality and the pixels will be visible.
Through the "File" tab, open the "Print" menu.
The default settings are for A4 paper. If you are using a different type, go to Print Settings.
Expand the "Page Size" list and select the appropriate option.
Move the image to the required area of ​​the sheet, select the active printer and click on "Print".
Now you just have to wait until the printing is completed. You should receive a photo that matches the colors and is of good quality.
Method 3: special programs
There are programs that allow you to prepare and print drawings in different formats. They can also be used to work with the 10×15 size, since it is quite popular. Management of such software is carried out at an intuitive level, and the applications themselves differ in only a few tools and functions. Get to know them in our other material at the following link.
Standard sizes
What photo formats are there? Let's find out.
The most popular print size is 10*15 cm. It is used to create a family archive.
Next – 15*20 cm or A5.
A4, 20*30 cm or 21*29.7 cm. Used to decorate walls with photographs. Since A4 is the size of office printing paper, printing will not be difficult, since printers are mainly designed to produce A4.
30*40 cm – complex format. Has two other names: A3 or A3. Why complicated? Because there is confusion. The A3 size has parameters of 297*420 mm, but such photo frames cannot be found, they are not on sale. The closest photo frame to this photograph is 30*40 cm. Be careful when ordering. Photo frames are made with glass.
Exact dimensions in cm and pixels for photo printing in digital photo labs. – holiday photography and computer photo processing in Adobe Photoshop – poems, articles on holiday, greeting and wedding themes – photo services, slide shows, presentations, videos.
When printing photographs in digital darkrooms, proper preparation of photographs for printing in accordance with standard print formats is of great importance.
Table of exact dimensions in cm and pixels for standard photo printing formats in digital photo laboratories or minilabs.

Standard




Exact size in file




Size in pixels




9×13




8.9×12.7




1051×1500




10×15




10.2×15.2




1205×1795




13×18




12.7×17.8




1500×2102




15×20




15.2×20.3




1795×2398




15×21




15.2×21.6




1795


x2551


15×22




15.2×22.8




1795×2693




15×30




15.2×30.0




1795×3543




15×38




15.2×38.1




1795×4500




15×45




15.2×45.7




1795×5398




18×24




17.8×24.0




2102×2835




18×25




17.8×25.4




2126×3000




20×25




20.3×25.4




2398×3000




20×30




20.3×30.5




2398×3602




25×38




25.4×38.1




3000×4500




30×40




30.5×40.6




3602×4795




30×45




30.5×45.7




3602×5398




30×90




30.5×91.4




3602×10795



Files for all print sizes must be prepared at 300 dpi. Photos /images/ are accepted in RGB mode, in *.tiff (uncompressed), *.jpeg, *.bmp, *.gif formats; 8 bit/channel.

When printing digital files, the following printing options are available:
Fill – a part is cut out of a photograph (image) in accordance with the proportions, with the possible loss of the top and bottom parts of the photograph (image) on the larger side.
Fit – the photograph (image) is imprinted into the format, with white margins possibly appearing on the left and right (on the short side).
No resize – the photograph (image) is printed "pixel by pixel" relative to the center. If the photograph (image) is prepared according to the table above, then the entire photograph will be printed on paper.
Color corrections when printing files.
sRGB mode – the image is converted to this space and color and density correction is automatically made.
No Convert mode – the image is not subject to any processing. This mode is recommended to be used if the monitor is calibrated and the required color profile is used.
Purposes for printing a photo and standard photo sizes for printing in cm
We recommend choosing a format taking into account the purpose for which you need the image:
Eternal classic – 10×15 cm. Such a picture will fit in any family album and frame, people with average vision can easily see it, in a small room an image of 10×15 cm will look good on the wall as a solo , and next to others.
A4 (translated onto photographic paper – 20×30 cm) should be ordered for wall decoration. Both in a commercial interior and in a spacious room, the photo will look representative and bright.
30×40 and 40×50 cm – large images that should preferably be viewed from a distance. Typically, these sizes are chosen for interior design with an emphasis on decor. A resolution of 300 dpi, typical for small photographs, is not enough in this case: a large picture is visible to everyone at once, so it must be clear and free of "noise," so it's worth taking care of shooting with a modern digital camera.
Printing portraits for documents involves using photo sizes for printing in cm. So, for a passport you will need a portrait of 3.7 × 4.7 cm, for issuing an ID – 3 × 4 cm, for obtaining a visa – 3.5 × 4 .5 cm, for a standard pass – 6×9 cm.
Choose the paper correctly so you don't have to worry about fitting a photo with wide white margins and don't have to worry about how to get back that part of the image that didn't fit. All printing houses, photo shops and websites usually provide format tables. You can also ask an employee for help through feedback on the website, by phone, or by contacting him personally upon arrival at the studio. Go to services page
Conclusion
This article presented standard photo parameters for printing, listed popular photo formats, and also outlined a convenient formula for calculating the optimal dimensions of the sides of a photo. I recommend sticking to the formats I have given, this guarantees the quality of the printed photographs, and therefore the visual pleasure of viewing them.